Last updated on January 13, 2021
This podcast covers New Girl Season 1, Episode 17, Fancyman Part 1, which originally aired on March 20, 2012 and was written by J.J. Philbin & Nick Adams and directed by Peyton Reed.
Episode Recap
Jess has a disagreement with a parent of one of her students and is forced to apologize. Along the way, she ends up seeing Russell is a nice guy and is interested in her. Nick is dealing with bad credit issues and spends the episode in awe of Russell being what he terms a "fancyman". Meanwhile, Winston is trying to get over feeling dumber than Schmidt in front of Shelby while they play trivia.
Episode Notes
On this episode's Pop Culture section we focused on:
Ghost Protocol – Because Nick cannot afford a phone, he says he's going 'Ghost Protocol' to mean he won't be able to be contacted. 
Fight the Power by Public Enemy – When planning how she's going to confront Russell, Jess shares she would end the confrontation with the song Fight the Power by Public Enemy.
Additional Pop Culture References such as:
Trivia References
Since trivia was a big part of this episode, there were quite a few pop culture references that pertained to the trivia questions or Elvin training with Winston. Some of these are detailed further below: 
Other References
On this episode's "Schmidtism" we cover the scene where Schmidt is yelling from the car as Winston and Shelby are making out. We also discuss "easy" stereotypes that the show plays on during our "Not in 2020". For the guest stars in this episode, we explore the careers of Randall Park and Dermot Mulroney.
This episode got a 9/10 Rating from Kritika and 7.5/10 from Kelly and we both had the same favorite character: Nick!
Also in this episode we mention a Wired Autocomplete interview that Dermot Mulroney did with Julia Roberts which can be watched here.
We also refer to the similarity between Sarah's artwork and Takashi Murakami's work with Billie Eilish.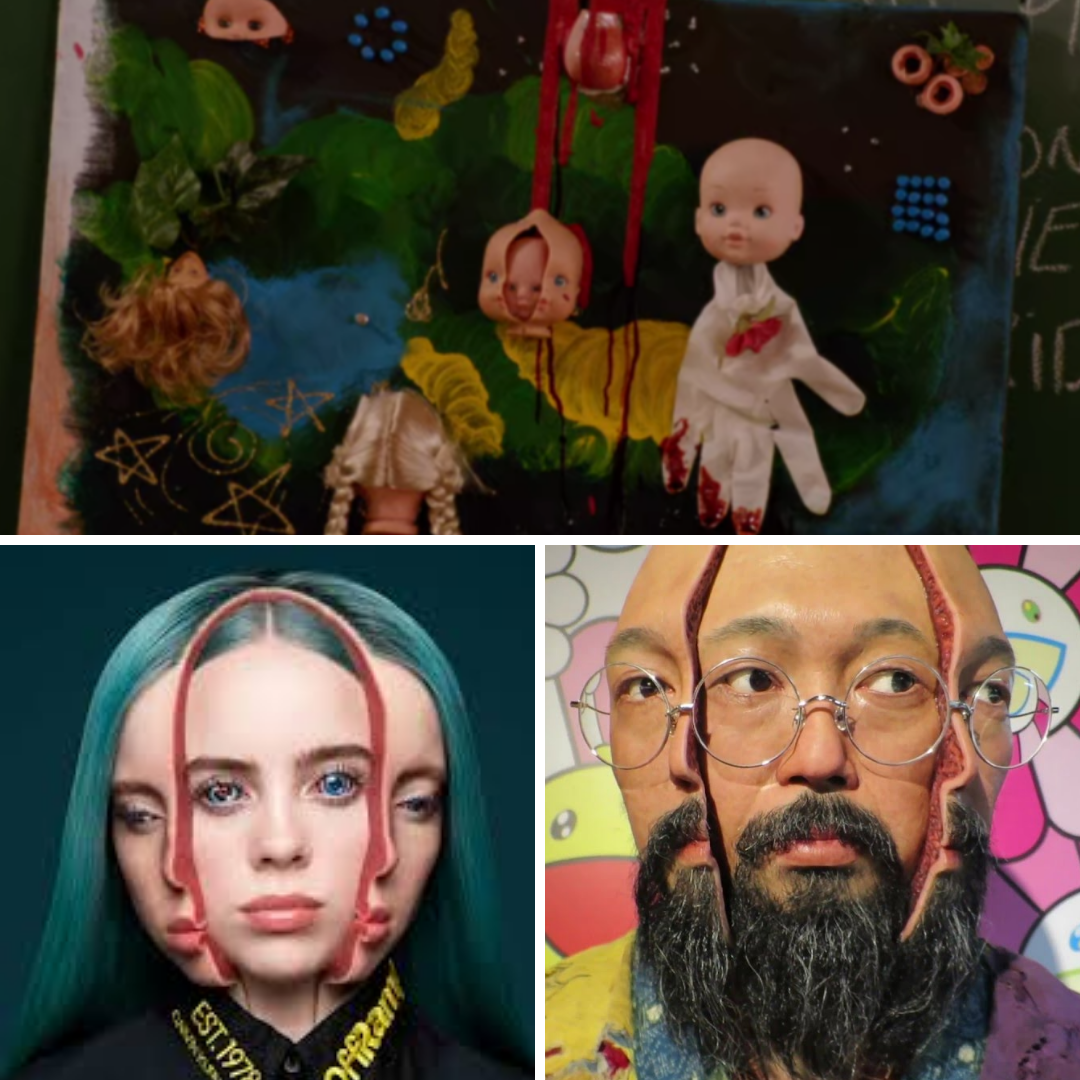 Thanks for listening and stay tuned for Episode 18!
Music: "Hotshot" by scottholmesmusic.com